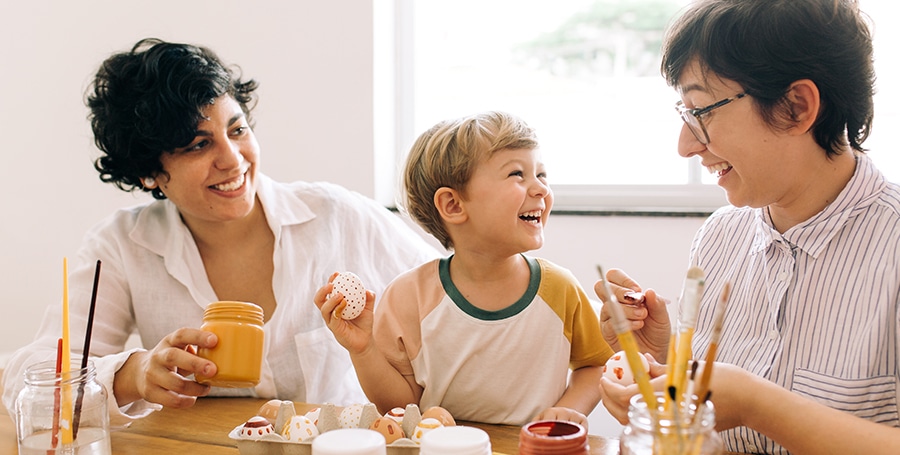 New Orleans LGBTQ+ Family Lawyers
Strong advocacy for the LGBTQ+ community in New Orleans

Same-sex marriage is legal in Louisiana based on the US Supreme Court decision in Obergefell v. Hodges. That Supreme Court case, decided in 2015, provides that the denial of marriage rights between same-sex partners is unconstitutional. As a result of this decision, many members of the LGBTQ+ community have married in Louisiana or moved from other states where they were already legally married. Just like other couples, many LGBTQ+ spouses also divorce, prepare prenuptial agreements, raise children, and may have a need for a protective order from domestic abuse.
The lawyers at the Law Office of James A. Graham, help LGBTQ+ spouses, parents, and those people planning for marriage with all their family law issues. Our New Orleans LGBTQ+ family lawyers will explain your legal rights and obligations including the right to divorce, the duty to pay or receive spousal support or child support, child custody issues, adoption, and all other relevant family law issues.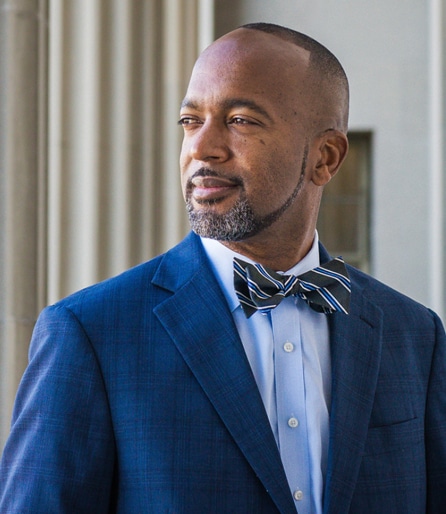 Does Louisiana recognize same-sex marriages?

Generally, if you and your LGBTQ+ partner were married after the Obergefell decision, your marriage should be recognized in Louisiana – whether you were married here or in another US state. Spouses can also divorce if they were married after the Supreme Court's 2015 decision.
Whether your marriage will be recognized, and whether you can divorce, is more problematic if you were married in another state before the Obergefell ruling. If you entered into a civil union without a formal marriage license, you could marry in Louisiana. You likely will not be able to be divorced because your civil union will not be recognized as a marriage.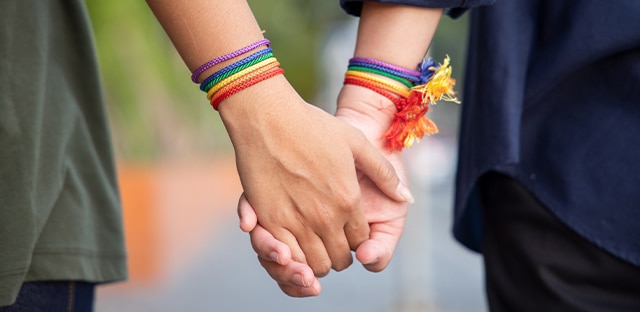 What issues are involved in an LGBTQ+ divorce in New Orleans?
As we discussed above, marriages taking place after the Obergefell ruling can be dissolved through a divorce. Civil unions in other states likely won't be honored. When Louisiana won't recognize a pre-Obergefell marriage, you can't divorce or seek spousal support. However, with the help of a family law attorney, LBGTQ+ parents generally can seek custody and child support regardless of whether they were married.
Typically, when same-sex couples divorce, a spouse can seek:
Distribution of the marital property
In Louisiana, unless the property is categorized as separate property, the marital property is considered community property. This means that all property (real and personal) acquired during the marriage is considered the joint property of each spouse – no matter how the property is titled. Separate property refers to the property each spouse owned before the marriage and was kept separate during the marriage.
Spousal support
Louisiana authorizes interim spousal support while the divorce is pending, and final period spousal support. The same factors that are used for different-sex spouses to evaluate whether a spouse must pay spousal support, and  the amount he/she must pay, are also used for same-sex spouses.
Child custody
In all custody disputes, the best interests of the children are paramount. The family law Judge will begin by reviewing if the other spouse adopted the child. If there was an adoption, then the custody issues should be resolved using the same criteria as for different-sex spouses. If there was not an adoption, then we'll work through the specifics of your personal circumstances.
Child support
A preliminary issue in child support disputes is whether a spouse is a legal parent of the child when that spouse is not a biological parent. Generally, if the non-biological spouse becomes a parent through the Intrafamily Adoption Act, that parent can be ordered to pay child support.
Just as different-sex people who agree to marry can enter into prenuptial and postnuptial agreements, so can LGBTQ+ members enter into prenups and postnups. Prenups and postnups generally determine what happens to the property of each spouse and the duty to pay spousal support in the event of a divorce. These contracts don't address child custody and child support because a Judge must decide what is in the best interests of each child.
Can LGBTQ+ spouses and partners petition for protection from abuse orders?

In Louisiana, a current or former same-sex partner can request that a protective order be entered if the other partner engages in domestic abuse. The Judge can order that the abusing partner be ordered to stay away from the petitioner, give the petitioner exclusive possession of a home, and comply with other protections in the same manner as if the petitioner was a different-sex spouse. The penalties for noncompliance with a protective order should be the same as for a different-sex spouse who commits domestic abuse.
Can members of the LGBTQ+ community adopt in New Orleans?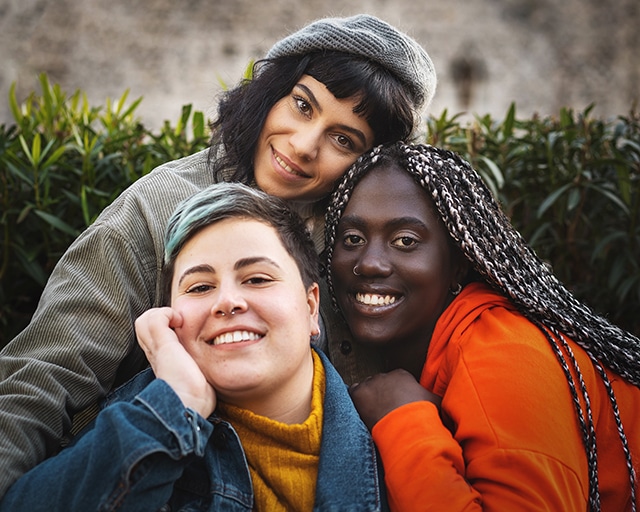 Louisiana does not prohibit LGBTQ+ adults or spouses from adoption. There are no laws, however, that protect against certain discriminations. In Louisiana, agencies are required to conduct home studies. Depending on the agency, they may consider a person's lifestyle in making a decision. Our skilled LGBTQ+ family lawyers help people who want to adopt understand when and under what conditions an agency may, or may not, approve an adoption by someone who is a member of the LGBTQ+ community.
Married LGBTQ+ spouses generally can adopt under the same criteria that spouses of different sexes can.
Louisiana law does permit stepparents to adopt the child through the "intrafamily adoption" process. Essentially, the biological mother, the stepparent, and the biological father are all considered parents of the child and all have custody rights and child support obligations. The Intrafamily Adoption Act has specific criteria that must be met. There's no provision in the Intrafamily Adoption Act that prohibits an LGBTQ+ stepparent from adopting  his/her stepchild.
How does a same-sex marriage affect a spouse's benefits?
After Obergefell, all federal marriage benefits should apply to LBGTQ+ spouses – during marriage and after a divorce. Our New Orleans LGBTQ+ family law attorneys will explain your rights to your spouse's:
Social Security benefits
Veterans Administration benefits
Tax benefits
Insurance benefits
Other federal, state, local, and contractual benefits
Do you have an LGTBQ+ family lawyer near me?
The Law Office of James A. Graham is located in New Orleans and serves all of South Louisiana.
For clients who are unable to travel, we can schedule phone or video conferences when needed.
Contact our experienced New Orleans LGBTQ+ family lawyers today
The Law Office of James A. Graham is proud to work with members of the LGBTQ+ community in New Orleans. We'll explain your family law rights and work to protect your interests. Many family law disputes can be resolved through preparation, negotiation, and mediation. When necessary, we fight for your rights in court. Please call us today or fill out our contact form to schedule a consultation with an LGBTQ+ family lawyer in New Orleans.