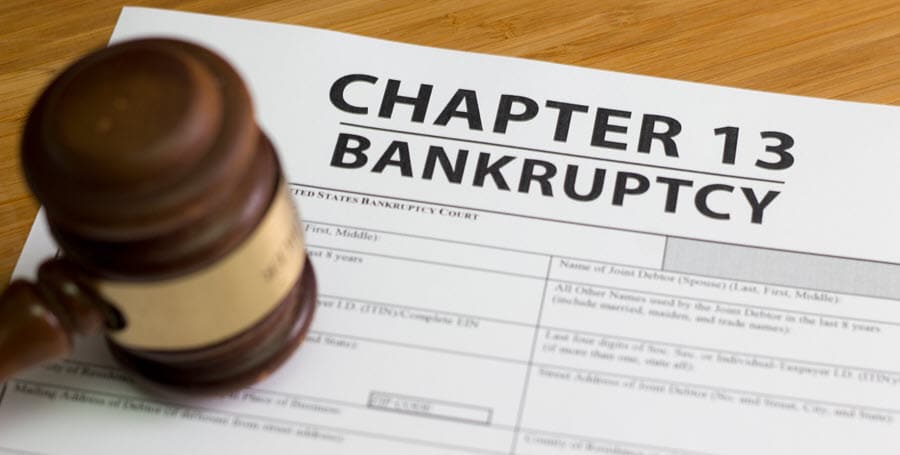 New Orleans Chapter 13 Bankruptcy Lawyers
Helping debtors in New Orleans and Slidell save their property

Chapter 13 bankruptcy is primarily used by debtors who want to save their homes. Chapter 13 can also be used if a debtor wants to save secured assets such as vehicles or equipment. Debtors who have too much income, or assets that are too valuable, also need to file a Chapter 13 bankruptcy. Chapter 13 mainly buys debtors the time to catch up on all their arrears, or the amount they're behind on their debts.
At the Law Office of James A. Graham, our New Orleans bankruptcy lawyers advise debtors who are behind in their bills about their options. These options may include renegotiating a mortgage, obtaining a new mortgage, or filing for Chapter 13 bankruptcy. We'll help protect your home from foreclosure. We help Chapter 13 debtors pay their arrears over time so they can make monthly payments. We'll explain when you need to file a Chapter 13, the requirements for filing, and what happens after you file.

Chapter 13 is used for secured debt. Secured debt is debt that is secured by collateral. The most common example is a home mortgage. Except for the very wealthy, most people who buy a home obtain a loan to pay whatever amount of the purchase price is not covered by their deposit.
The company that agrees to lend you the money agrees that you can pay the loan back with interest in monthly amounts for a specific term, like 15 or 30 years. To protect their loan, the loan company asks for a mortgage. A mortgage is a contract that grants the loan company the right to repossess your home if you are in default on the loan payments. In short, your home secures the financing loan.
Many New Orleans and Slidell residents also obtain second mortgages to pay for other expenses, such as the cost to start a business or the cost to pay for their child's college education. If you don't pay the second mortgage, the holder of the second mortgage can repossess your home if you are in default.
Another common type of secured debt is a car loan. If you can't pay cash for your car (and who can, when cars can cost $40,000 or more?), then you agree to give the financing company a security interest in your car. If you are in default of the car loan, the financing company can repossess your car.
Other assets that might be used to secure a loan include the tools of your trade, which can be anything you use to perform your job, ranging from skilled labor tools and machinery to computers and printers.
What is the "automatic stay" provision?
When you're behind on your payments, the creditors will start by sending you letters or calling you. If you're behind too much, they may file a foreclosure action to repossess your home. or file a repossession action to repossess your car.
By filing a Chapter 13 bankruptcy, you receive an automatic stay of any collection or enforcement proceedings by the creditor. Generally, as long as the filing date of the Chapter 13 petition is before the transfer of the property, a creditor cannot contact you and must stop the collection or enforcement actions.
You will then need to follow through with your bankruptcy. Otherwise, a mortgage holder or the holder of any other security interests will likely request relief from the automatic stay.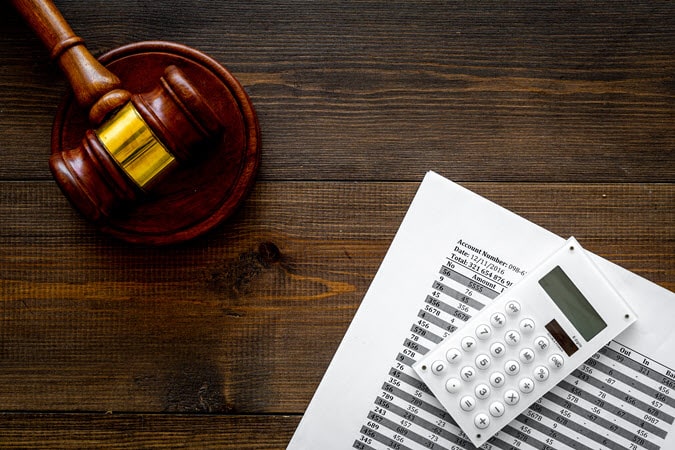 What are the requirements for filing Chapter 13 in New Orleans?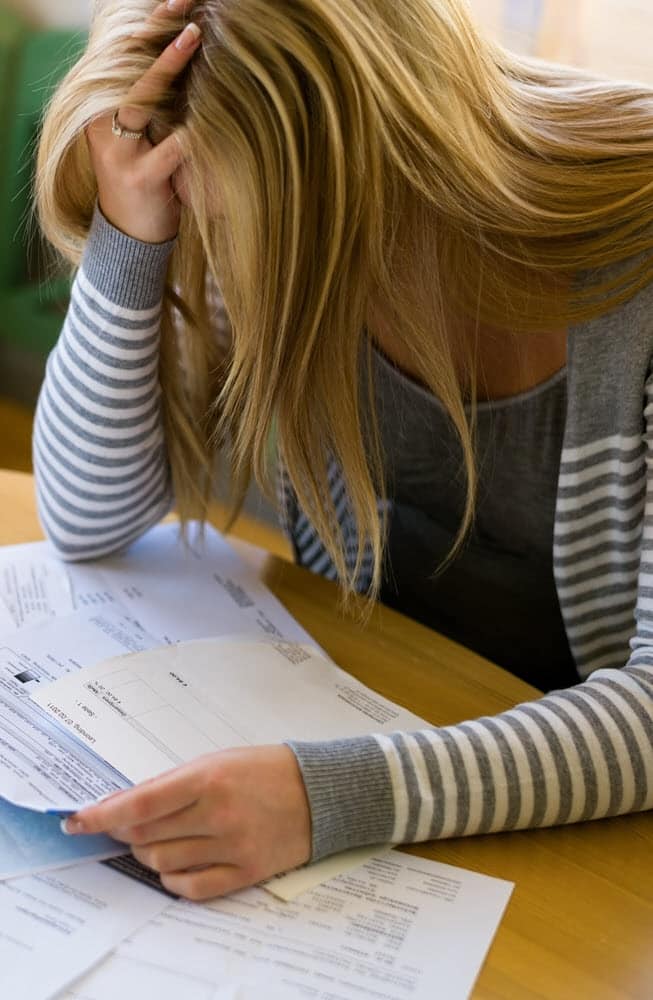 What are the requirements for filing Chapter 13 in New Orleans?
The first step in filing Chapter 13 bankruptcy in New Orleans is to prepare a petition that itemizes your income, assets, and debts. Our New Orleans Chapter 13 bankruptcy lawyers will help you complete and file this petition with the US Bankruptcy Court.
Within a short time after the filing of the petition, you must file a Chapter 13 bankruptcy plan. The plan must address how you will pay your debts. Generally, the plan addresses the following:
Secured debts. You will need to propose payment of the arrears over a 36-month to 60-month period. For example, if you are $30,000 in arrears, you can propose paying the arrears at the rate of $500 a month for 60 months. You will also agree to pay the future mortgage payments each month as they become due. So, if your mortgage payments are $1,000 a month and you are in arrears for $30,000, you will propose paying $1,500 a month for 60 months. If the plan is approved and you make these payments for 60 months, your payments will then decrease to $1,000 a month until the secured loan is paid in full.
Priority debts. There are some debts that you cannot discharge, even if you file for Chapter 7 bankruptcy. Your plan must address these debts. Common priority debts include child support payments, student loans, and federal income taxes. Your plan will normally propose to pay these priority debts like you pay the secured debts. This means that you'll propose paying any arrears over 60 months and any new obligations as they become due.
Unsecured debts. These debts generally include credit card bills, medical bills, and any bills that aren't secured or priority debts. After you put aside money for the secured and priority debts, you only have so much money left for your daily living expenses. Normally, whatever you have left over, you will propose paying to the unsecured creditors. Typically, this part of your plan is just a small fraction of what is due.
Our lawyers will work to submit a proposal that lets you pay your necessary bills so you can have a life.
Can I save my home?
Most debtors use Chapter 13 for precisely that reason – to save their homes. As long as your plan can pay the arrears over 60 months, and you make the new payments on time, Chapter 13 should allow you to keep your home.
What happens after I file for Chapter 13 in New Orleans?
Just like with a Chapter 7 bankruptcy, a trustee will be appointed to handle your petition and the claims of the creditors. The trustee will hold a creditor's meeting to review your plan and your financial situation. Don't worry. We'll be with you at this meeting. Our New Orleans Chapter 13 bankruptcy lawyers will review the questions you'll be asked. The meeting is fairly informal and shouldn't take too long.
After the meeting, if the trustee is satisfied with your plan, then the they will recommend that the bankruptcy Judge approve the plan. Once the plan is approved, you'll pay the trustee on a monthly basis. The amount is typically the plan amount plus a fee for the trustee.
Do you have a Chapter 13 bankruptcy lawyer near me?
The Law Office of James A. Graham is located in New Orleans and serves all of South Louisiana.
For clients who are unable to travel, we can schedule phone or video conferences when needed.
Get help today and contact our respected New Orleans Chapter 13 bankruptcy attorneys now
Often, time is of the essence in Chapter 13 bankruptcies. Don't wait until the foreclosure papers are served. Call us when you begin getting behind in your bills. At the Law Office of James A. Graham, we'll review your financial situation. Often, our skilled New Orleans Chapter 13 bankruptcy lawyers can help people save their homes, their vehicles, and their financial security. Please call us or complete our contact form to schedule a consultation with New Orleans or Slidell bankruptcy lawyer.